Anisa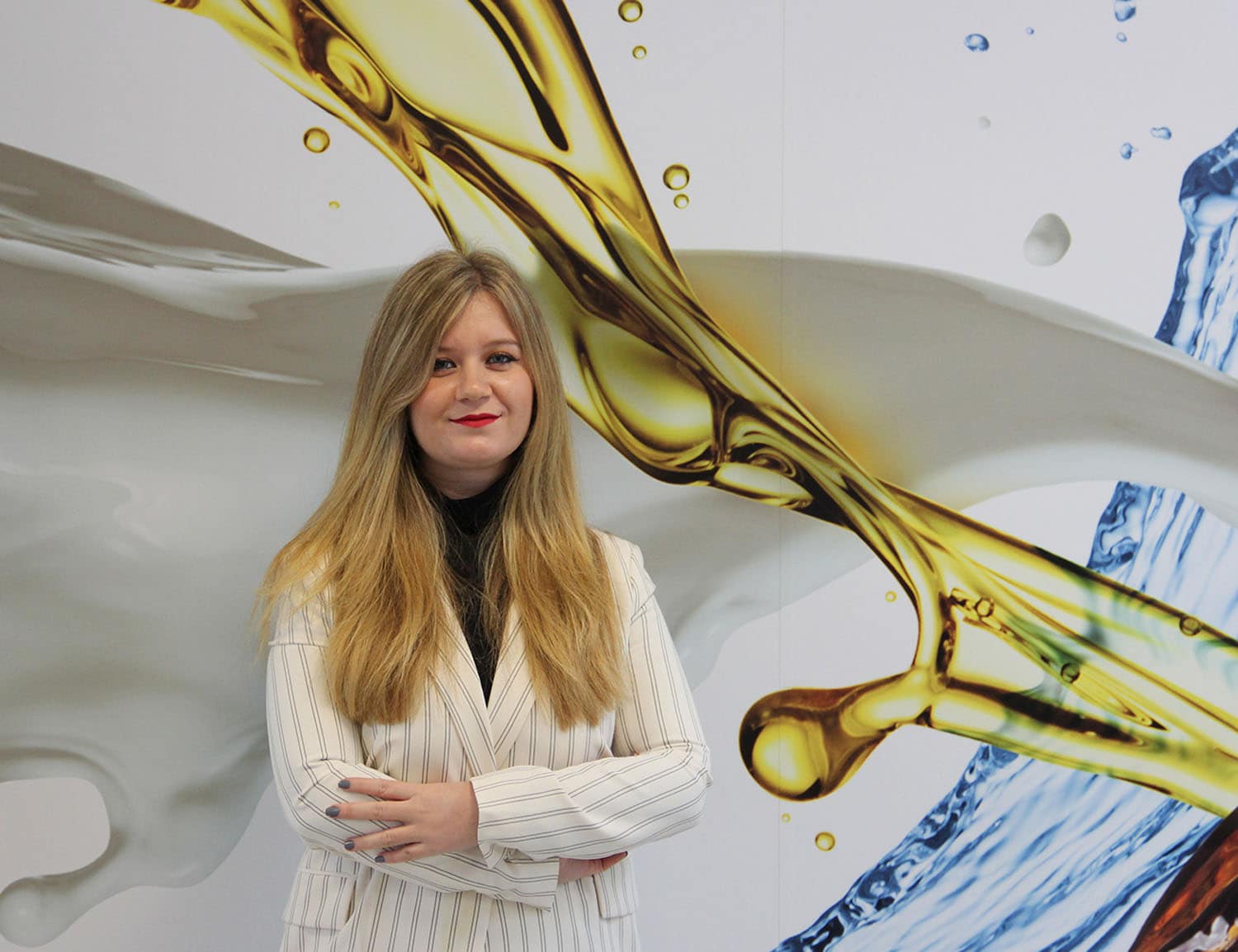 I will be assigned to Krones Ibérica in Barcelona, where I will have the opportunity to expand my knowledge in the LCS and Order Management departments, in addition to preparing quotations for new machines (my current assignment).
I have already gained experiences working abroad in 2018. I did a six-month traineeship at the European Parliament in Luxembourg. One of the most significant aspects of this experience was working in a multicultural team and getting to know people from different backgrounds and cultures. Because of my experience in Luxembourg, I know it will only be a positive experience that will enrich me in every way. Of course, in the beginning I have to find my rhythm in combining my tasks in Kosme and Krones Ibérica. I also represent my home company in a certain extent, Kosme, which is a great responsibility that I'm grateful to take on. I'm very keen on gaining experience abroad because it gives you the opportunity to grow personally and professionally. It pushes you out of your comfort zone and gives you new insights about yourself, your job skills and the world around you. At the same time, I am really looking forward to experiencing the Spanish lifestyle, exploring Barcelona and visiting other Spanish cities, as well as improving my Spanish so I can speak it fluently, because I love to travel and learn about other cultures, places and getting to know people from different backgrounds.
Accommodation and other bureaucratic matters have already been taken care of. So, I just need to get my plane ticket (and pack my MANY suitcases) and I'm all set to go! ;)
Erjona
I will move to Bangkok, in Krones Thailand, LCS department. Krones Thailand is the hub of the area.
I decided to apply for Krones Thailand because I have been working with this subsidiary for seven years and I can't wait to meet all the colleagues I work with every day. Communication and exchange of views are essential and having the opportunity to do it in person will certainly help to improve our processes and daily work. I think Across Borders is a unique opportunity and I'm grateful to Kosme and Krones for it because I haven't yet been able to gain any experience working abroad.
At the moment, it feels still like a dream for me. I can't wait to visit the country and especially to get to know their culture. I love travelling and getting to know different cultures, and the more they differ from mine, the more unforgettable the experience becomes for me. So in addition to organizing the trip, I am looking for activities to do during my stay to learn more about their culture and learn new things.
I hope this experience will certainly help me both professionally and personally. From a professional perspective, I am confident that it will help streamline processes and clarify many issues. I expect to improve interpersonal relationships with my colleagues and enlarge my cultural background. From a personal perspective, it will help me become even more independent, improve my "art of making ends meet" and solve unexpected problems.
Lorenzo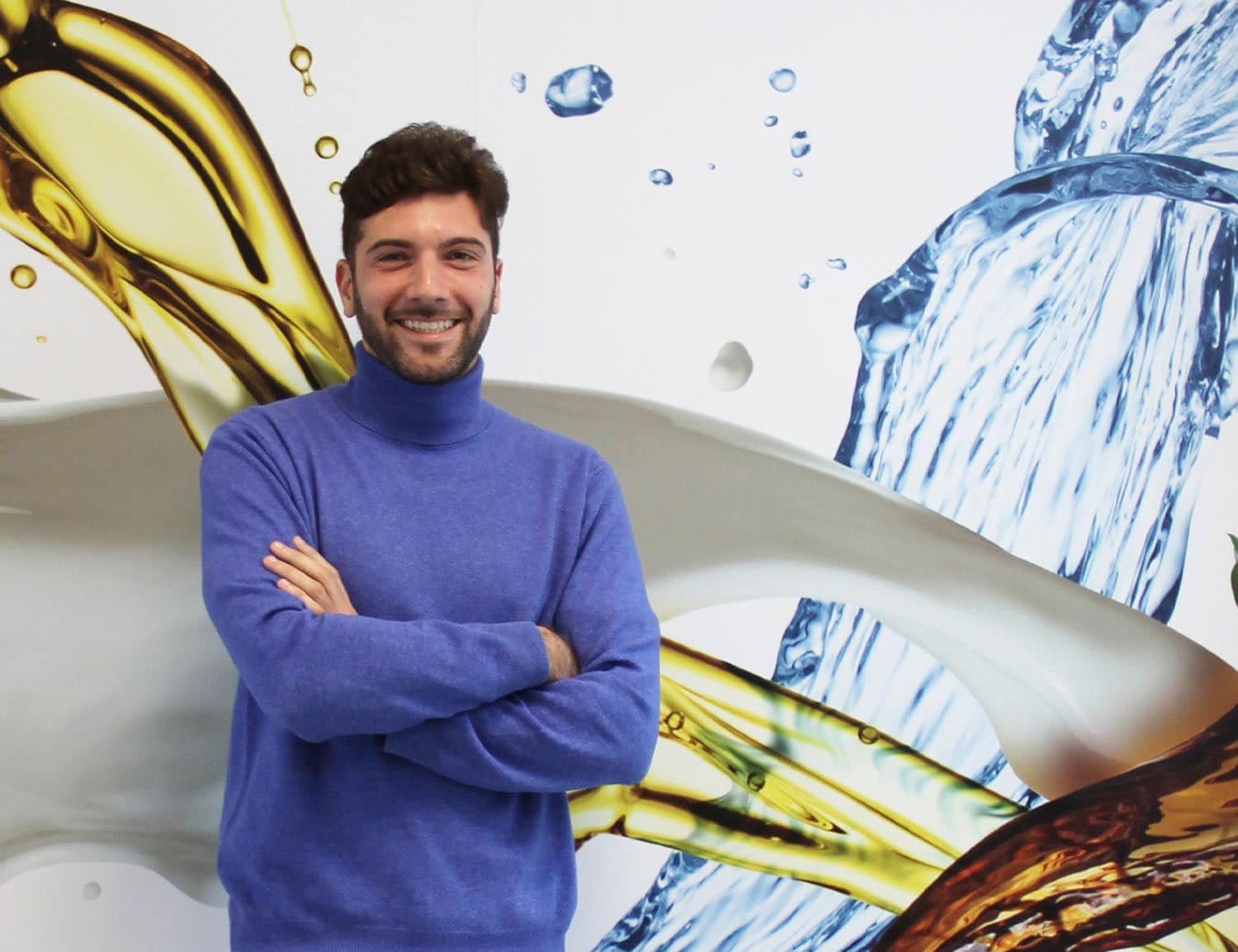 I will work at Krones AG in Neutraubling. My position will be in the FT Modulfill Engineering department. There, I will take care of filling design process and new concepts.
The Across Borders is my first working experience abroad and at this point I'd like to thank Kosme for giving me this opportunity. I applied for AB program because I'd like to evolve professionally in an international context. An international experience is a very good way for me to get to know other mentalities and ways of working. I believe that Across Borders could help me learn from other colleagues and improve professionally. At the same time, I'm strongly convinced that this experience will allow me to improve as a person as well.
If somebody would ask me what I am most afraid of, I can say, that I'm actually not worried about anything except of the difference between the german and italian food culture. No, I'm just kidding. To be honest, I want to fully live the experience without any fears and expectations. For the moment, I'm really looking forward to the first working day abroad.