3Bloc Linear
Block configuration featuring three linear machines
The new KOSME 3Bloc Linear is a new machine designed to combine directly the KOSME technologies of blow moulding, filling and labelling in just one single machine without conveyors.
The single-block solution for stretch blow moulding, filling and labelling offers substantial advantages for customers.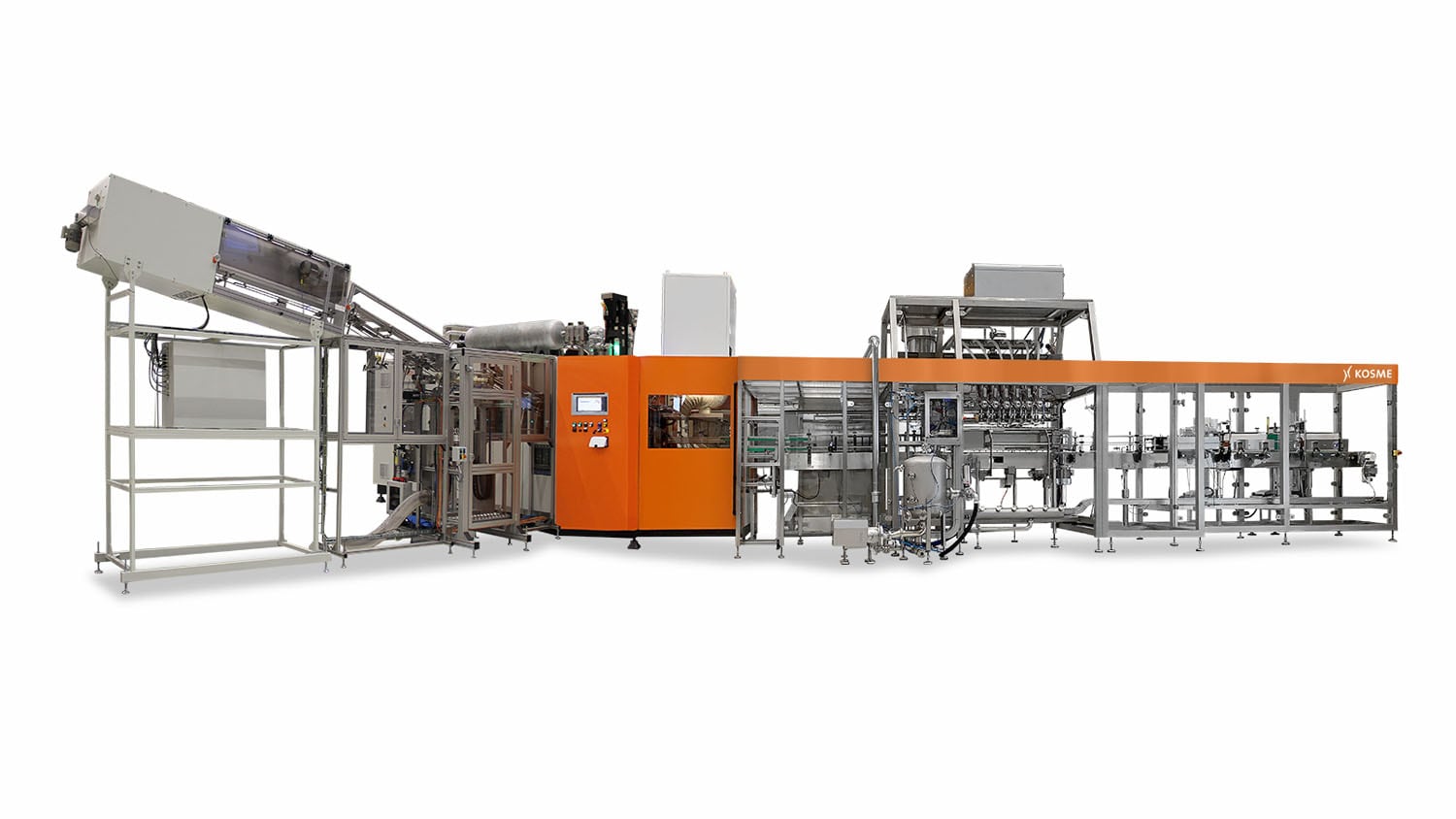 Blowing station:
More time available for processing thanks to the reduction of downtimes, which in turn is made possible by the new patented sealing system coupled with a quick vent unit.
Filling station:
Linear filling and capping system
Labelling station:
Precise self-adhesive label application also under unfavourable conditions, for instance in case of transparent labels.
Technology for all: some highlights from the Kosme portfolio