Flexa Combicol - Combined labelling machine
The Flexa Combicol combines different technologies in a single labeller with cold glue, adhesive or hot melt units. This radial labelling machine presents all functions needed to ensure excellent labelling quality.The movements of the camshaft electronical plates perfectly align the containers for label application. Labels are then directly applied, in combination with a stretching unit.
The containers may be separated from the table stations, which ensures maximum flexibility for various applications. The basis machine includes the installation of fixed modules, while offering the opportunity to add replaceable and adjustable modules.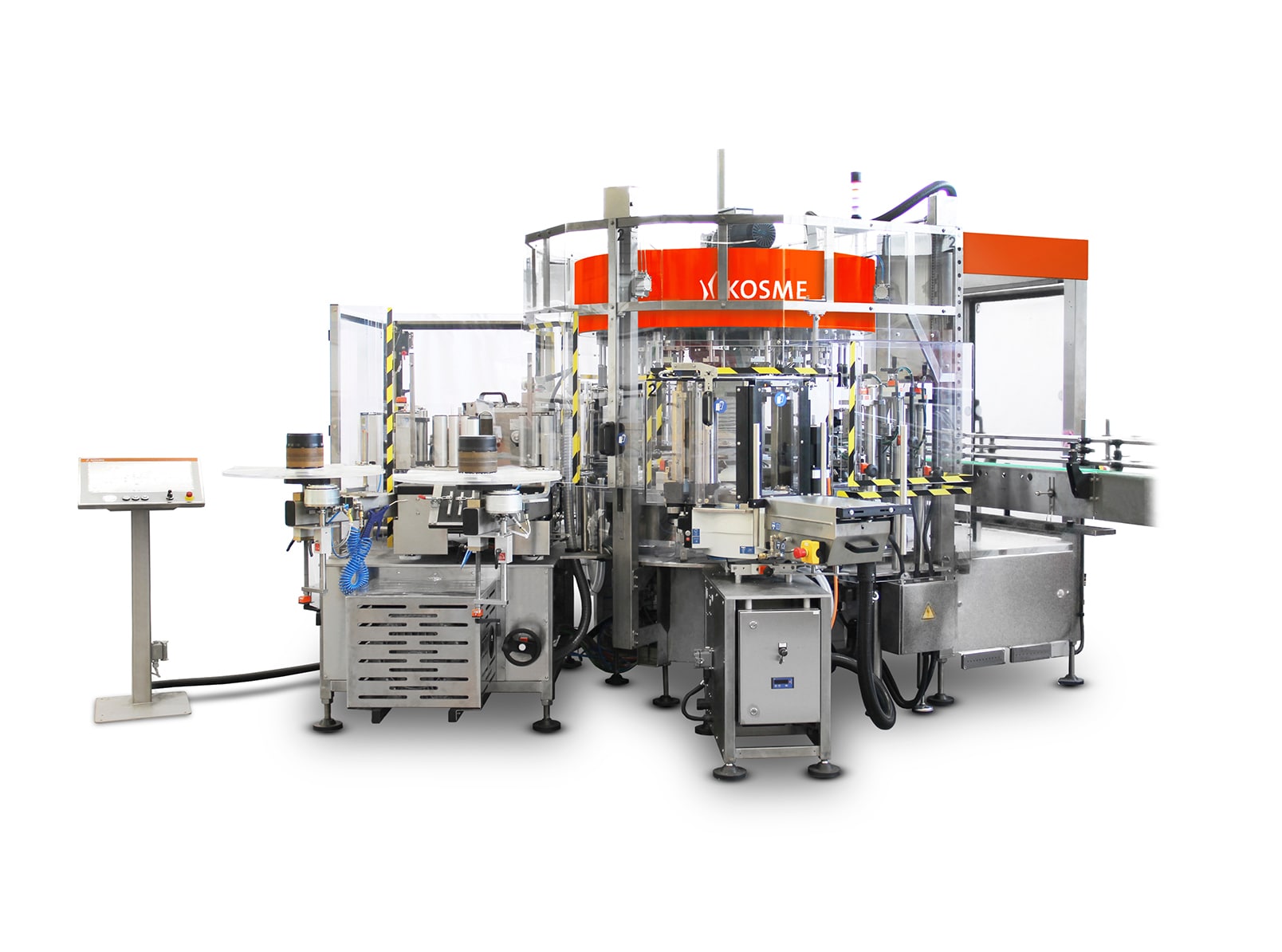 Flexa Combicol presentation
1.77 MB, .pdf
- More comfortable to use and maintain
- Coupling and decoupling of semi-automatic modules
- New modular levelling system for the model series with replaceable modules
- Greater number of machine modules, at least one more module per size

Technology for all: Some highlights from the Kosme portfolio