Flexa Unicol - Cold glue labelling machine
The new range of cold glue labelling machines boasts a perfect combination of Krones know-how and Kosme's flexibility in the labelling industry.
The structural features of our machines ensure high labelling efficiency while at the same time reducing operating costs.
These models may be customized to meet any possible requirements. This machine can be equipped with optical or mechanical centering systems for positioning the labels on the container.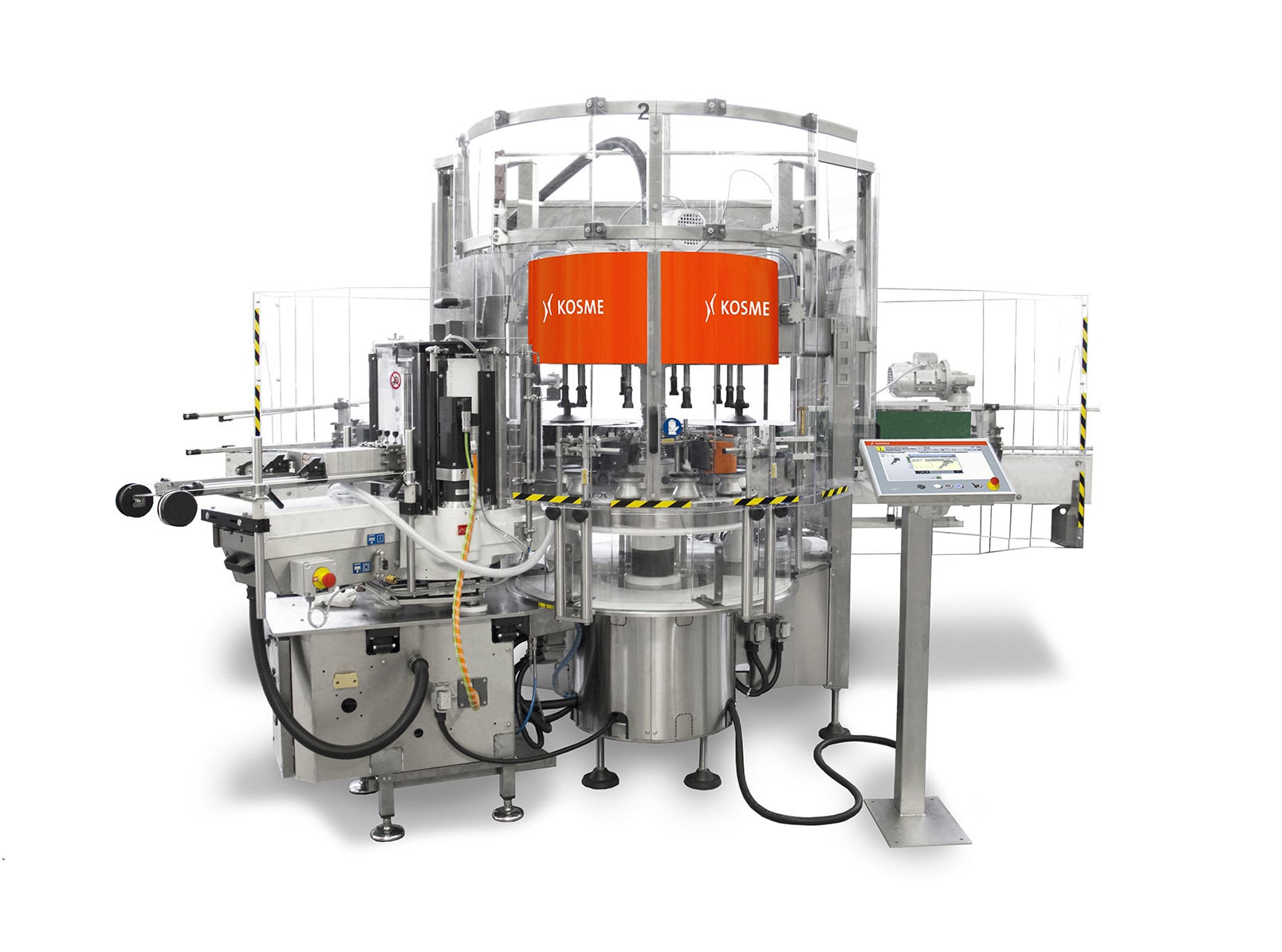 Flexa Unicol presentation
2.30 MB, .pdf
- Precise application of labels
- Reduced times for format change
- Optimal horizontal and vertical adjustment
- Reduced glue consumption
- Professional technology at a low price
Technology for all: Some highlights from the Kosme portfolio