Barifill Canto - Can bottle filler
Barifill Canto is a top class filling solution for each container: Thanks to an innovative filling valve, the filling machine is suitable to fill Bottles (Glass & PET) and Cans. Due to this special feature, there is no need of change over on the valve between bottles and cans. In addition, the filling machine has an integrated can/bottle rinser without format changeover for optimum bottle/single-can solution.
- Bottle filling by level probe with proven Krones Sensometic technology
- Can filling by volume with induction flow meters
→ This leads to an automatic level adjustment on bottles and volume adjustment on cans.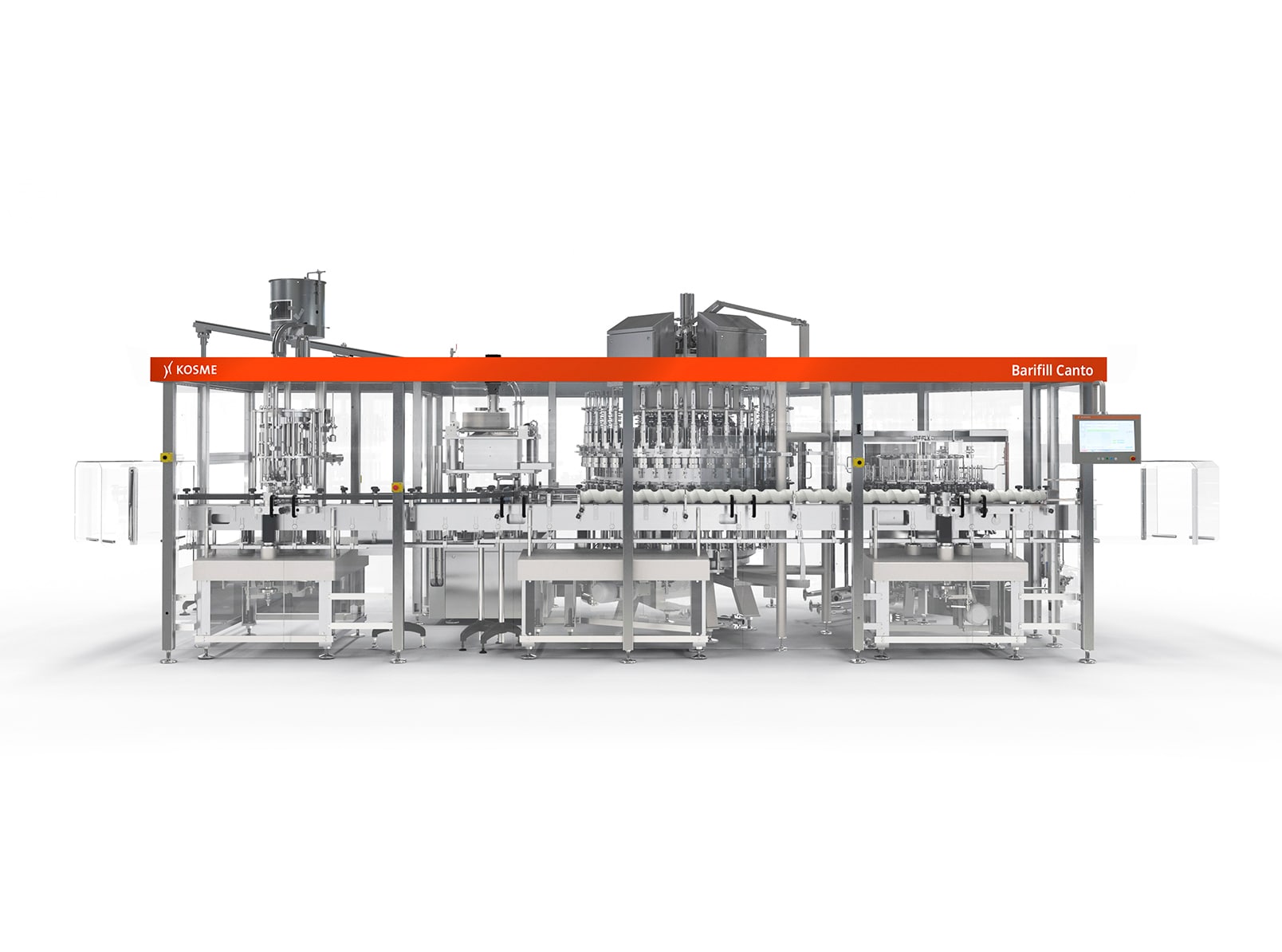 Barifill Canto presentation
5.51 MB, .pdf
Hygienic design:
- No product self-levelling when filling glass
- The parts that come into contact with the product are made of AISI 304 steel (optionally 316).
- Roof table on filler and capper area
The seamer has been specially developed to meet the needs of the modern craft breweries:
- Simple operations, complete integration in filler panel
- Minimal maintenance requirements (6000 hrs)
- No greasing necessary due to a complete closed loop-oil lubrication system
- Long life due to the use of stainless steel and other corrosion-free materials
Technology for all: Some highlights from the Kosme portfolio