Canto - Can filler
KOSME can filler is dedicated to the low output range.
It safely fill even small production quantities starting from 3.000 to 10.500 cans per hour.
Filling valve with pneumatically controlled centering bell without lifting cam;
Volumetric filling by inductive flow meter for filling quantity measurement;
Separate Snift return channel;
Product tank on top of the valve skid to minimize product losses.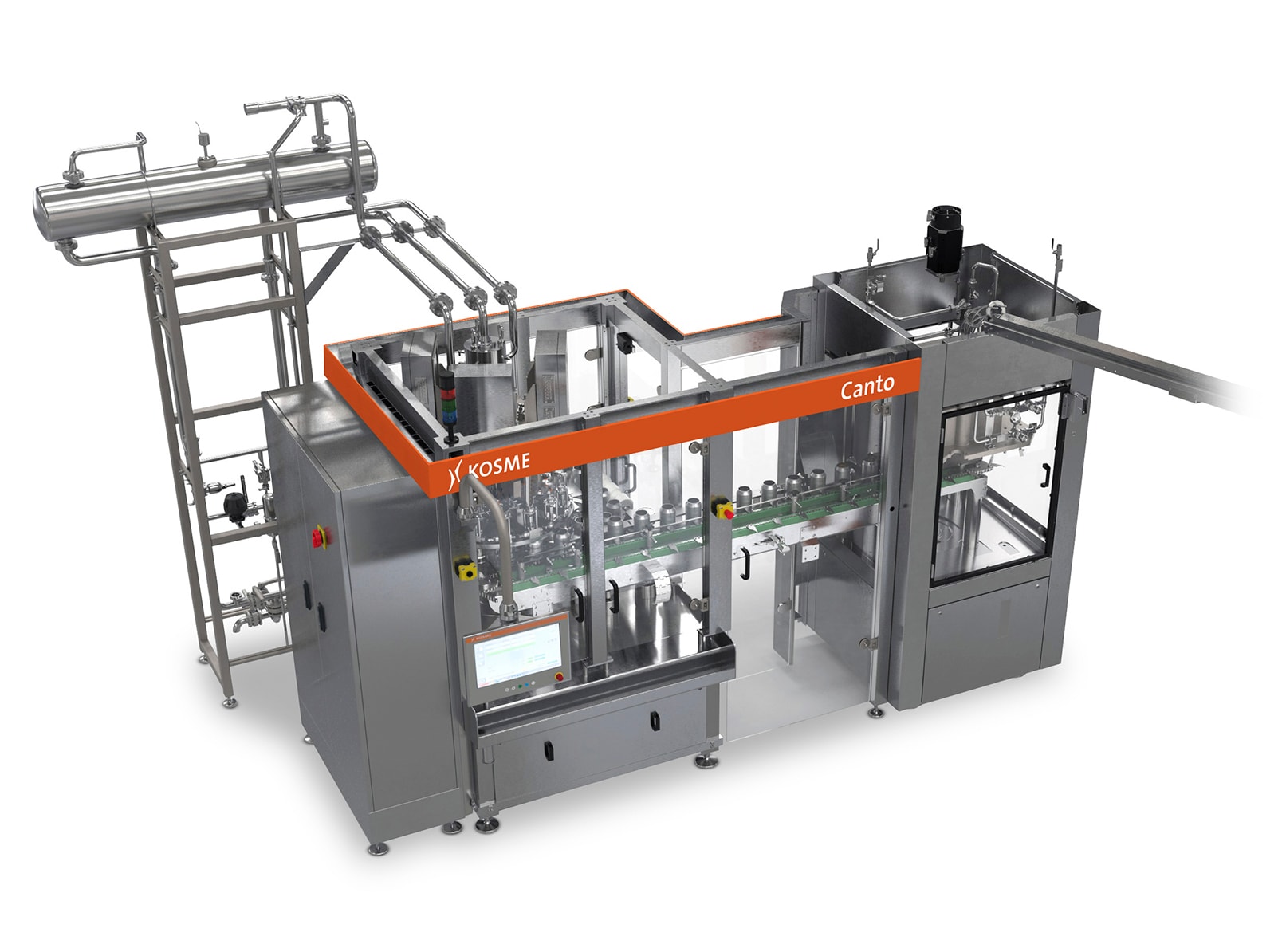 Canto presentation
1.47 MB, .pdf
The best canning solution on the market for low output range:
- Gentle can handling without lifting jack;
- Motorized height adjustment;
- High filling quality with performance values comparable with high speed Krones machines;
- Top hygienic design of filling valves with Teflon bellows;
- Roof Table type for easy cleaning of external surfaces;
The seamer has been specially developed to meet the needs of the modern craft breweries:
- Simple operations, complete integration in filler panel
- Minimal maintenance requirements (6000 hrs)
- No greasing necessary due to a complete closed loop-oil lubrication system
- Long life due to the use of stainless steel and other corrosion-free materials
Technology for all: some highlights from the Kosme portfolio