KSB 3R / 4R Compact series
A high output per blowing station even for high output levels – that is a main Kosme characteristic of the KSB rotary machines. The KSB R Compact series comprises compact, easily accessible machine models which offer great ease of use in daily operation. These reliable, operator-friendly machines provide you with a high degree of flexibility and an optimal price-performance ratio. The machines of the KSB R Compact series produce bottles with a volume up to 3.8 litres from a wide range of different preform types available on the market and with a speed up to 8.800 bph.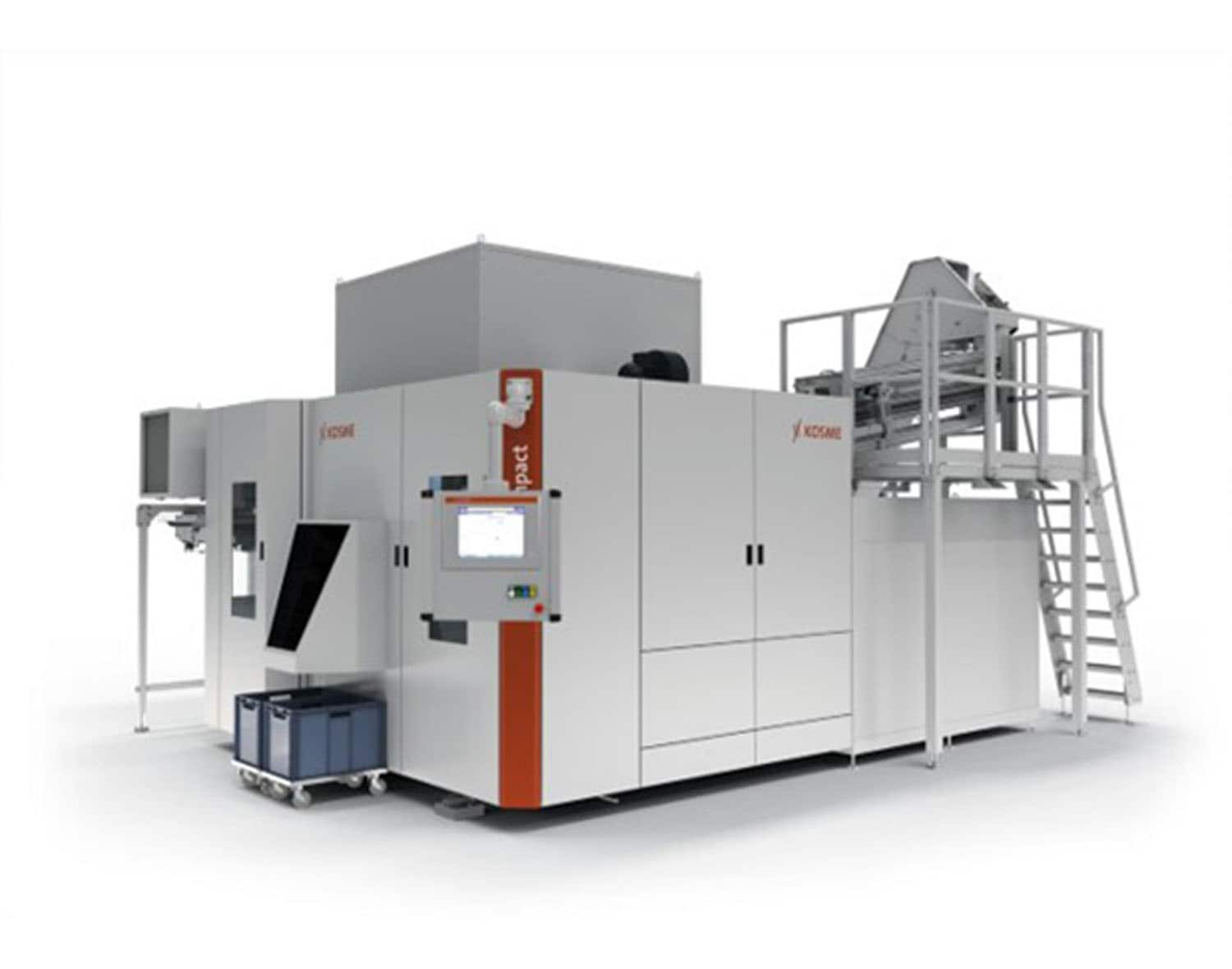 The machines of the KSB R Compact series produce top quality PET bottles – and are economical in their energy and air consumption. For example, the module oven contributes to energy savings, which meet the most demanding standards with regard to cooling and preform settings.
Energy efficiency can also be achieved with the optional air recycling and additional intermediate blowing system: The entire requirement for low-pressure air of the stretch blow moulding process is recovered from the main blowing air. As a result, the entire pneumatic system on the blowing wheel and the pre-blowing process when stretching the preforms is supplied by recycled main blowing air. Stretching of preform is done servo controlled. This means that a smaller compressor can be provided, which brings clear advantages for the total investment and the ongoing operating costs.
Technology for all: Some highlights from the Kosme portfolio