KSB 4R, 6R & 8R series S3 and 4R, 6R & 7R series S4
A high output per blowing station even for high output levels – that is a main Kosme characteristic of the KSB rotary machines. The KSB R series comprises compact, easily accessible machine models which offer great ease of use in daily operation. These reliable, operator-friendly machines provide you with a high degree of flexibility and an optimal price-performance ratio. The machines of the KSB R series produce bottles with a volume up to 6.0 litres from a wide range of different preform types available on the market and with a speed up to 17.500 bph.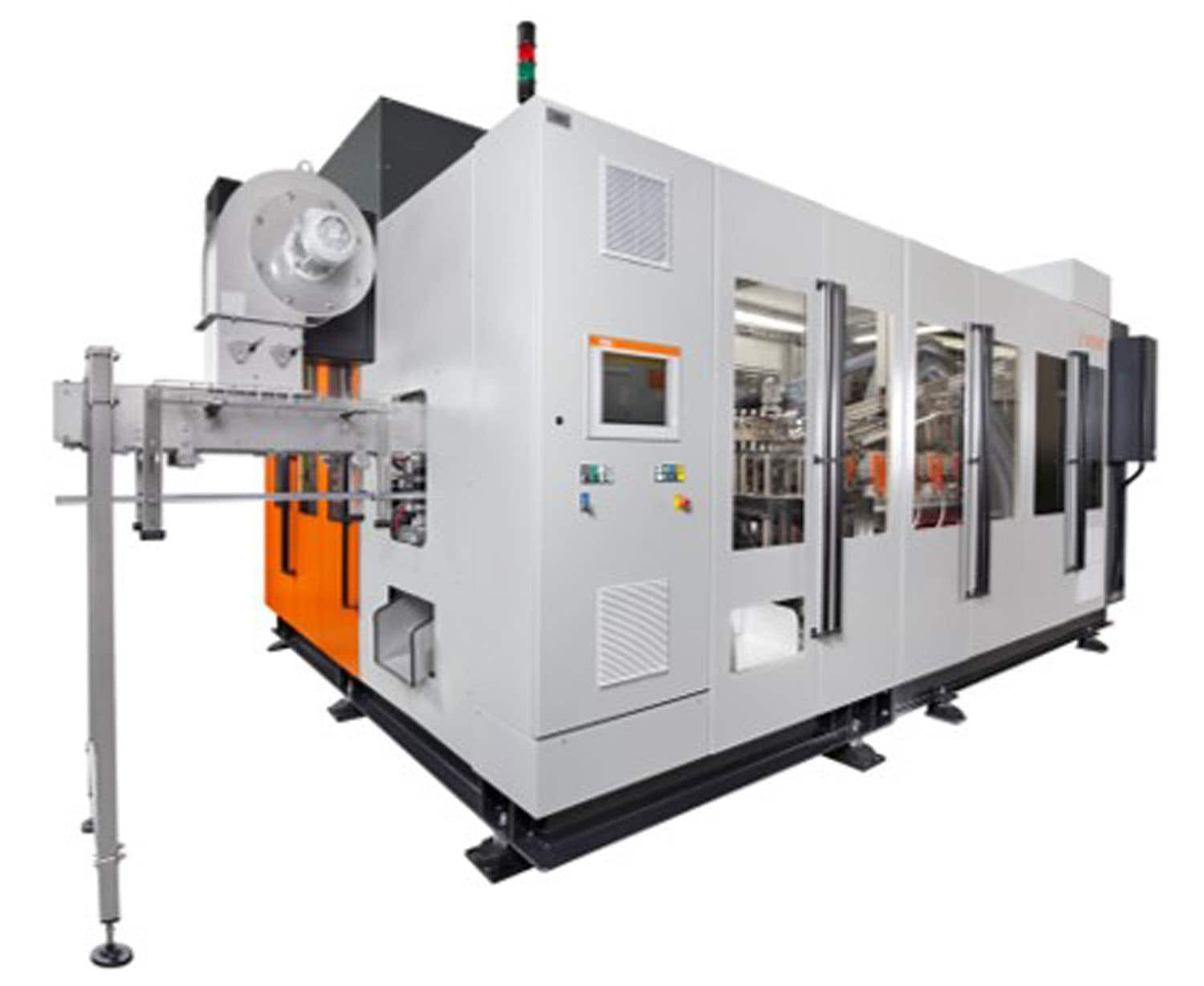 KSB 6R presentation
2.01 MB, .pdf
System advantages:
- Precise, high-performance bottle production
- Fast conversion in case of a product change-over
- Economic energy and compressed-air consumption
- Economic in investment and production costs
The machines of the KSB R series produce top quality PET bottles – and are economical in their energy and air consumption. For example, the module oven contributes to energy savings, which meet the most demanding standards with regard to cooling and preform settings.
- Easily accessible machine design
- Air recycling
- Intermediate blowing at S4
- Servo stretching at S4
- Ceramic reflectors at S4
- Servo drive concept at S4
- Optionally: Preferential heating module at S4 for oval bottles
- User-friendly operation
Technology for all: Some highlights from the Kosme portfolio